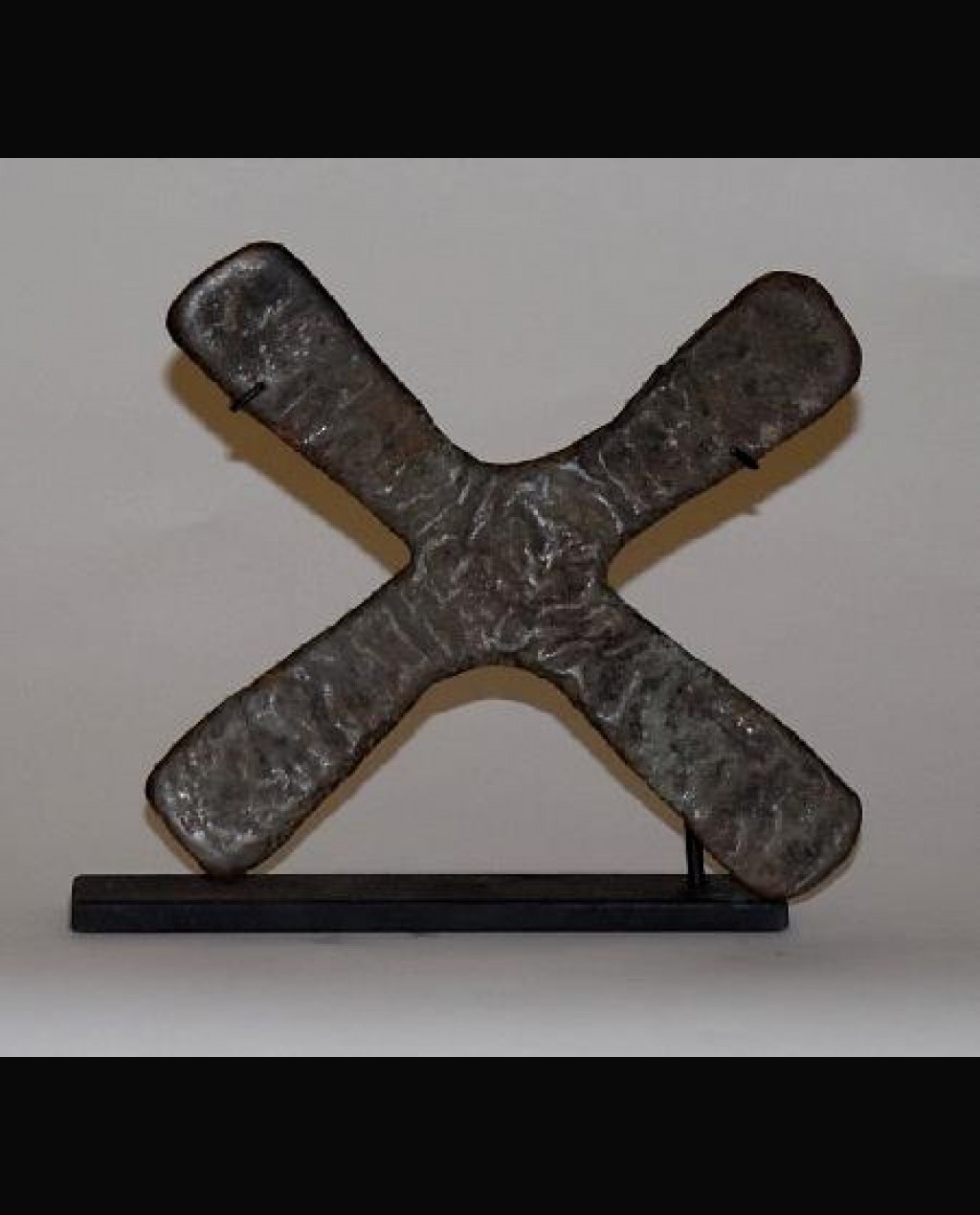 Katanga Cross Currency
Product Code: KT1-144
Dimensions: 0" x 0" x 0"
Availability: In Stock

USD

$

339.00
This Katanga Cross was puddle cast from copper in a sand mold and it was used as currency in the Katanga region of Africa, which is now known as the Democratic Republic of the Congo. These were called "handa" and were indicative of wealth when they were in used in the 19th and early 20th centuries. They were used to trade for goods, and even for brides. It is said that one Katanga Cross could buy about 10 kilograms (22 pounds) of flour, five or six chickens, or six axes. Two would buy a gun. It is mounted on a custom base.