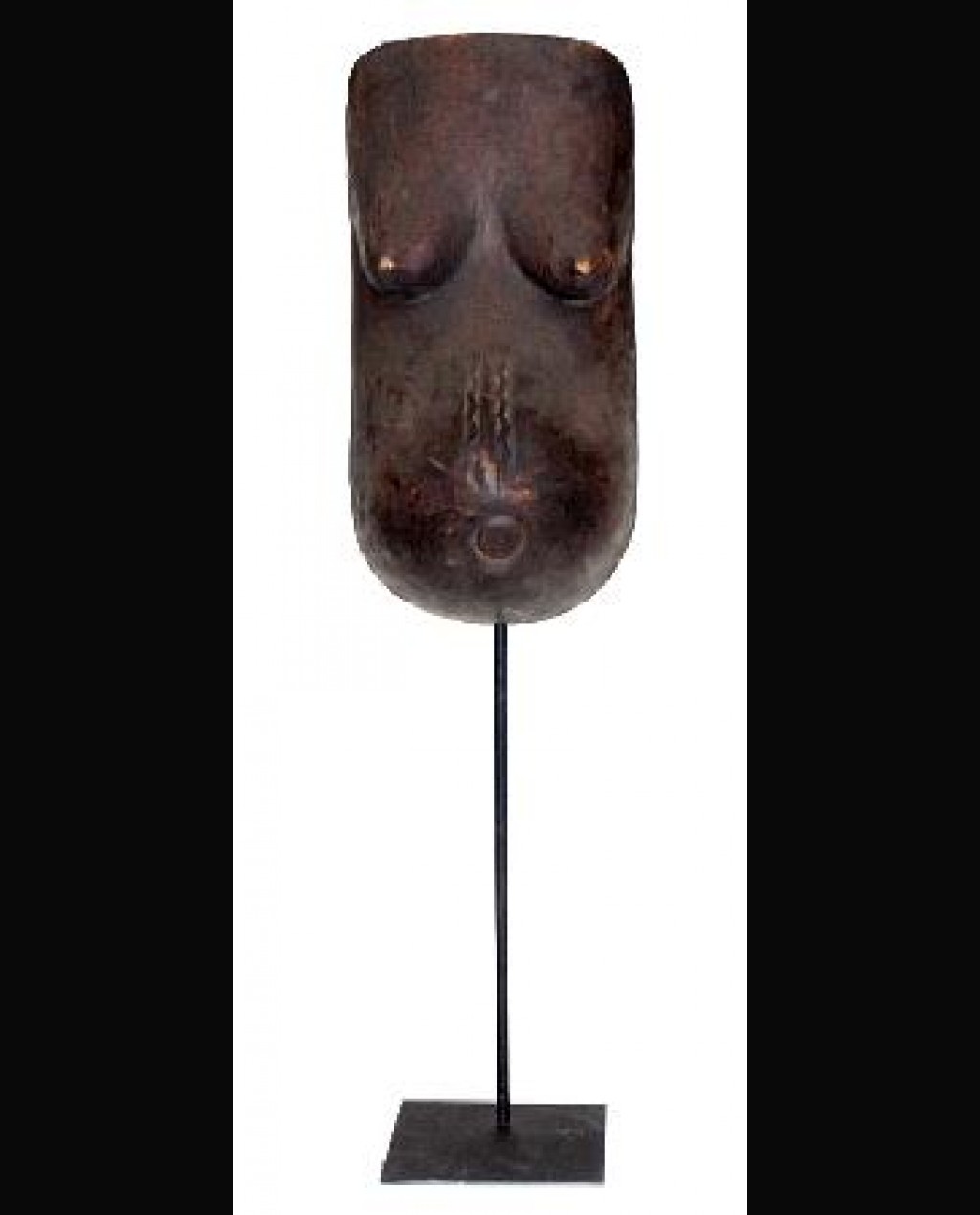 Makonde Body Mask
Product Code: C1-181
Dimensions: 7" x 40" x 11"
Availability: In Stock

USD

$

849.00
This wood body is made by the Makonde people of southern Tanzania. In earlier periods, a body plate (njorowe) with breasts, protruding navel, typical scarifications, and a bulging belly represented a young, pregnant woman (amwali ndembo). It was part of the costume of a male dancer whose face was concealed behind a female mask. In his performance together with a male mask figure, he moved sluggishly, mimed sexual intercourse with his partner, and demonstrated the burdens of pregnancy and giving birth. The performances can still be observed among the Makonde today, although the use of body masks has declined. (Measurements include stand) Ref.: Stepan, Hahner.