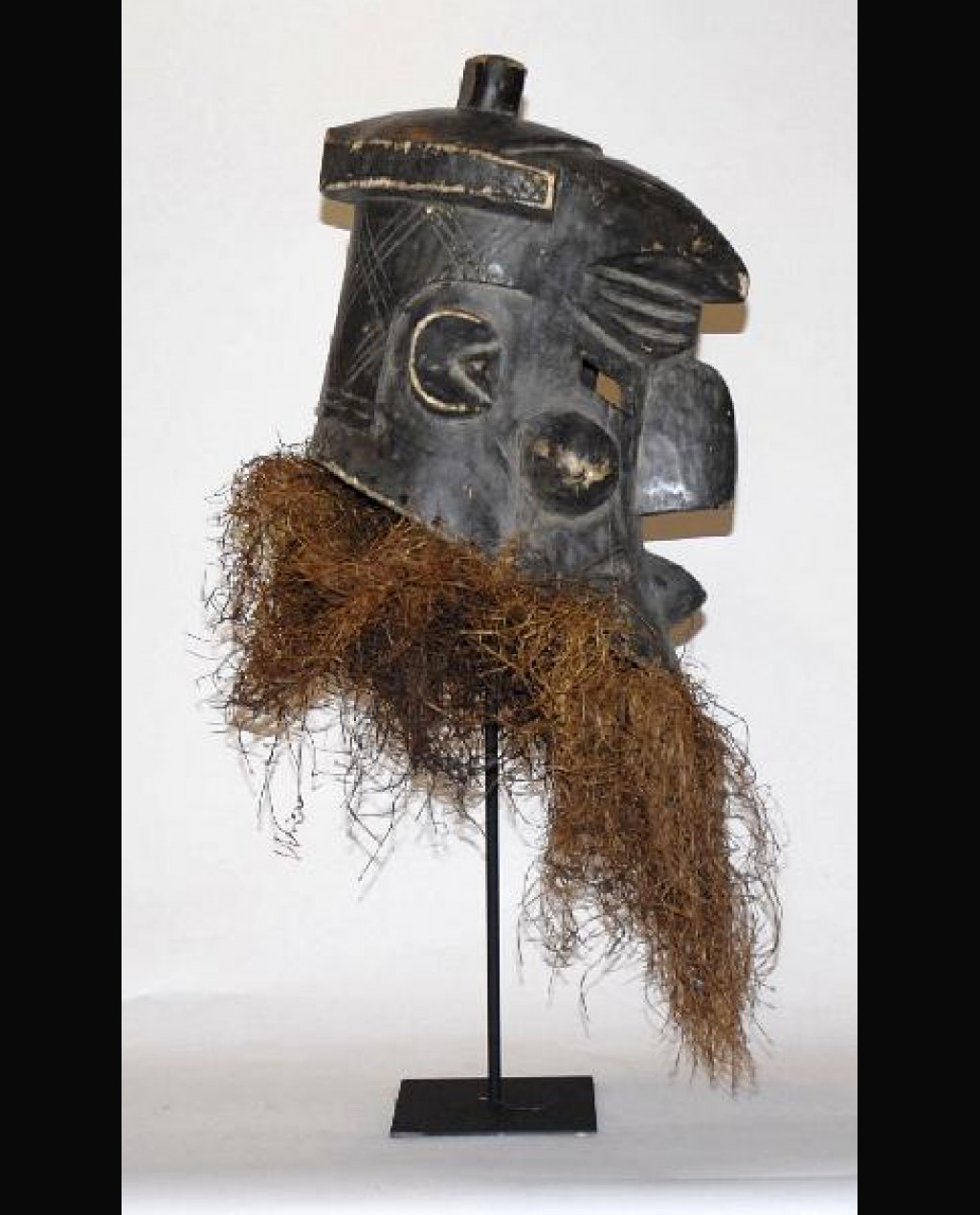 Bena Biombo Helmet Mask
Product Code: BEN1-171
Dimensions: 14" x 31" x 10"
Availability: In Stock

USD

$

969.00
The Biombo live south of the confluence of the Lulua and Kasai Rivers in the Democratic Republic of the Congo. The Biombo are close to the Kuba, their relatives, and the Eastern Pende, who have jointly influenced the appearance of their masks. Reportedly they use their masks during or after circumcision ceremonies, though documented rituals and their history are virtually unknown. Their masks show both Pende and Kuba influence, but most have a rather unique style, distinct from that of their neighbors. The rounded, protruding mouth is a feature of most Biombo masks, and helps to provide attribution of this mask to the Biombo. Many of their masks, which come in both helmet and "face" forms, also have one or more projections extending from the top of the head. The most common number found is three. This particular mask has slightly unusual in that it has a single projection from the top of the head, and it has raffia flowing from around the base. It has a rather stern, martial quality, and was reportedly used for bush hunting ceremonies.