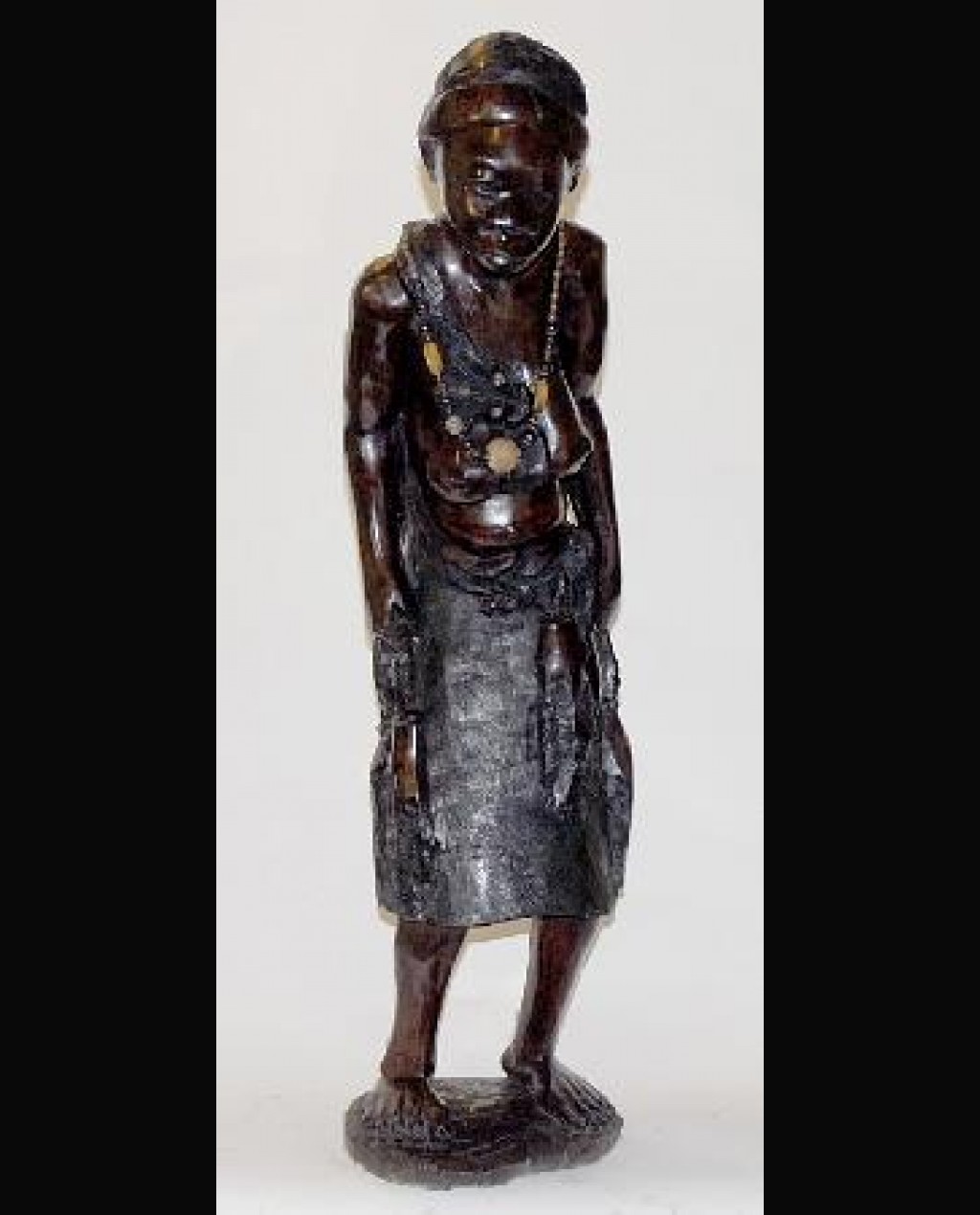 Mahogany Woman
Product Code: MB3-136
Dimensions: 9" x 38" x 9"
Availability: In Stock

USD

$

1,679.00
This old woman was carved from exceedingly dense and heavy mahogany in Malawi. The hardness of the wood allows for the intricate carving which yields subtle depths of expression, yet also allows the wood to sustain a high polish. Although she is somewhat stooped with age, she has not lost her warmth and humanity.