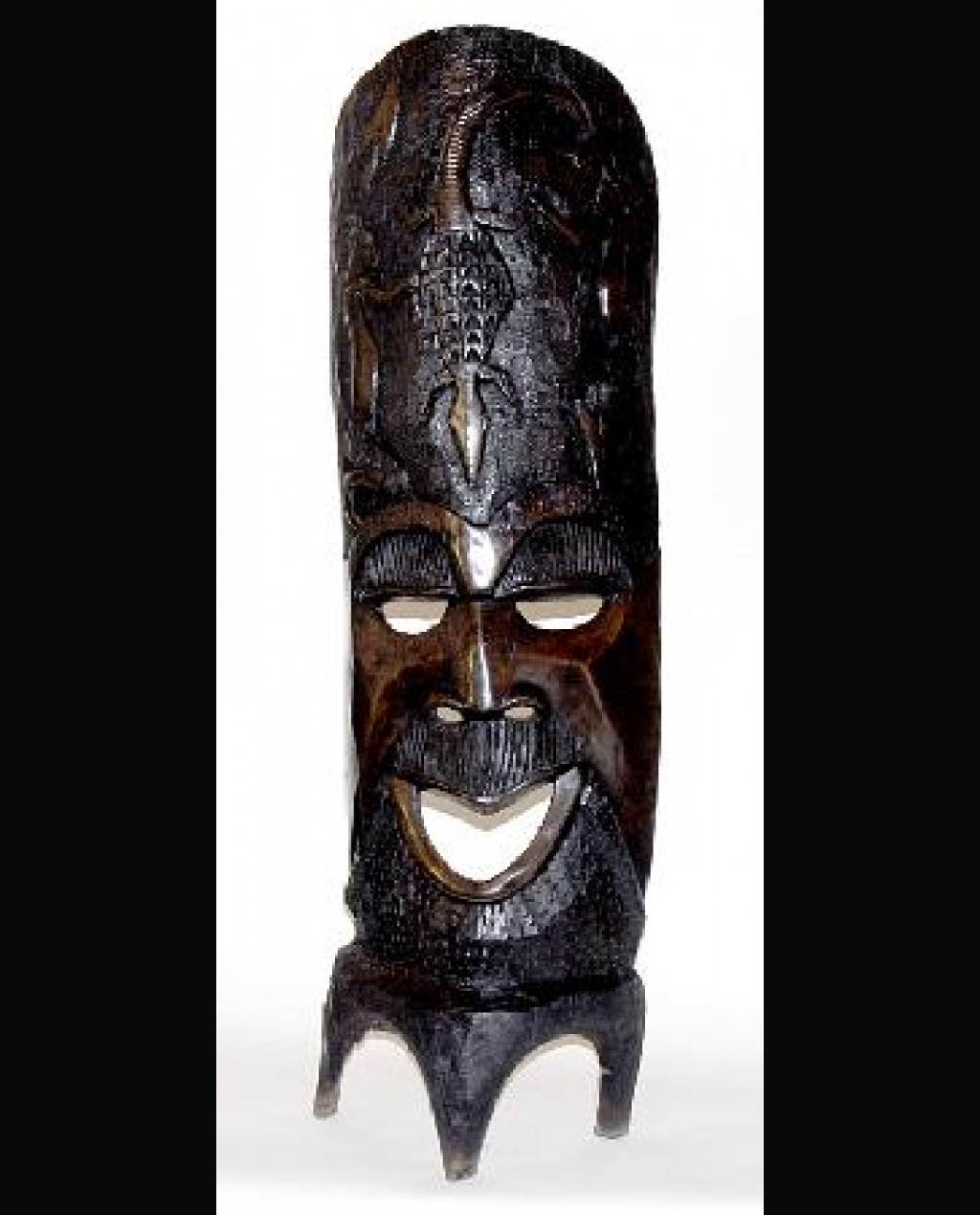 Mahogany Jungle Spirit
Product Code: MB6-139
Dimensions: 8" x 55" x 17"
Availability: In Stock

USD

$

1,835.00
This large and heavy spirit was carved from mahogany in Malawi. The wood is exceedingly dense, allowing for intricate carving, and it also allows for the highly polished surface. This spirit stands very stable, and evokes animist visions with the crocodile above its face.