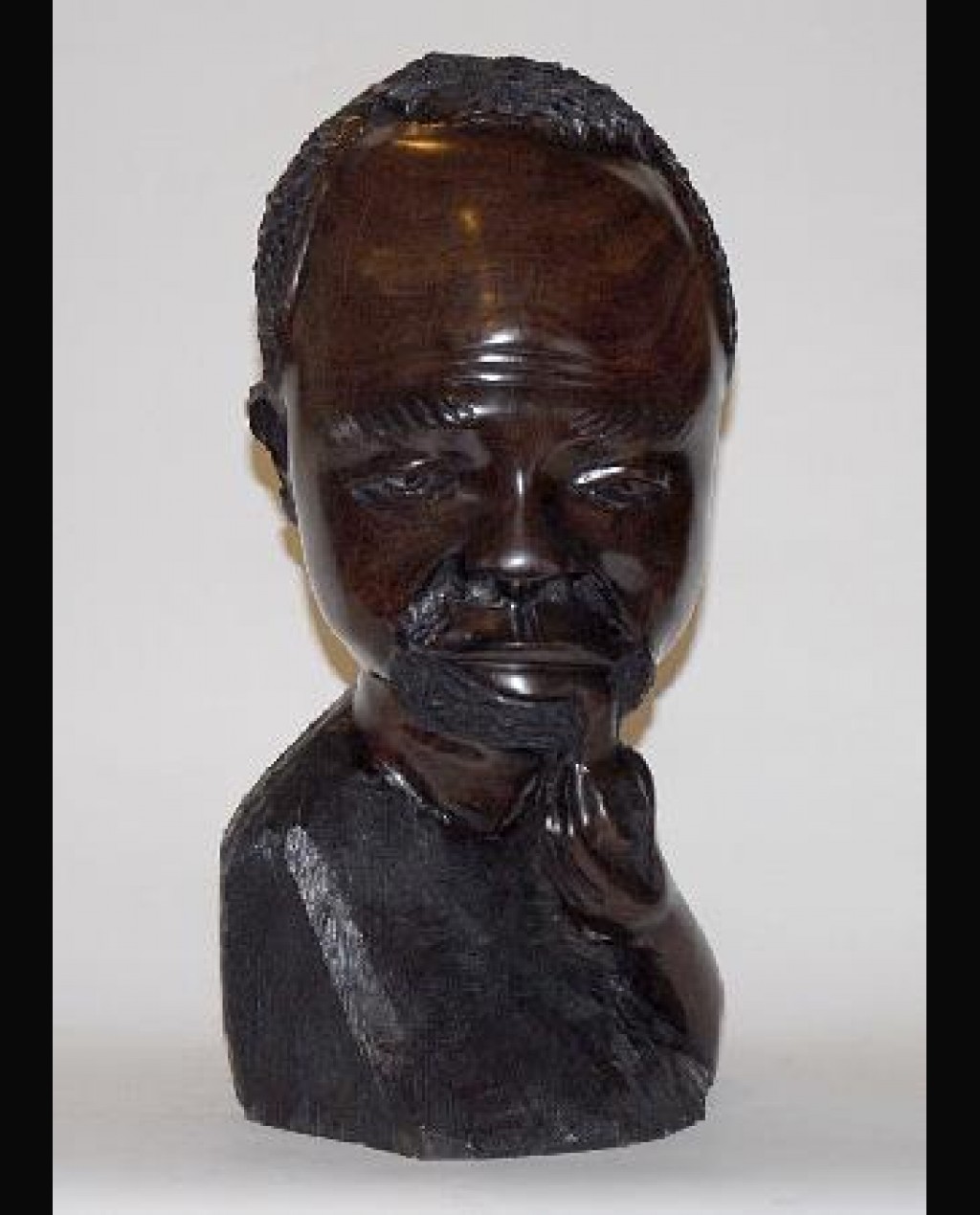 Mahogany Bust
Product Code: MB1-134
Dimensions: 9" x 18" x 9"
Availability: In Stock

USD

$

935.00
This intricately carved and highly polished bust comes from Malawi. The mahogany from which it is carved is exceedingly dense and heavy wood, which allows it to be polished to a high sheen. The bust depicts an older gentleman, calmly smoking a pipe with a look of serenity and benevolence.